BIOGRAPHY & CLIENT LIST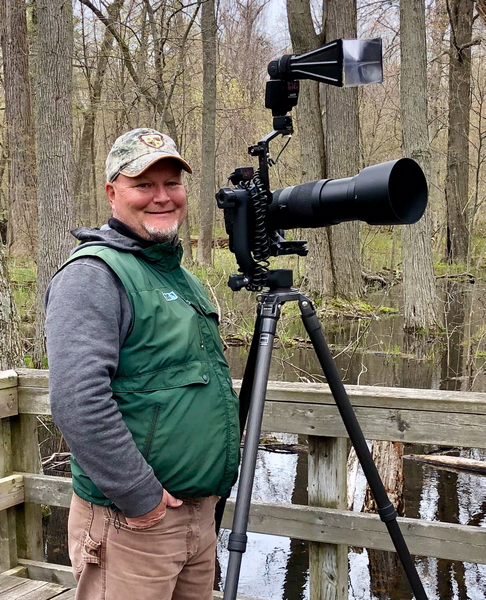 Terry has spent the last 30 years photographing wildlife and wilderness areas throughout Canada's Northern Territories, Rocky Mountains and most recently, Ontario's birding hotspots. In the early 90's he began traveling in the north with Nahanni River Adventures, a raft and canoe adventure outfitter based in Whitehorse, Yukon, photographing for multi-media use. Terry and owner Neil Hartling would later release their book "Alaska to Nunavut: The Great Rivers" featuring 10 spectacular remote rivers. Around this time he began working over several summers with the North-West Territories (NWT) Tourism Board shooting around the territory on contract for the yearly NWT Vacation Guide. Living in beautiful Fernie, BC in the Southern Rockies also allowed Terry to build a large photofile of animals from this area, including his favourite - the Grizzly Bear.
His work has appeared in several national and international publications, including 60 magazine covers. Books, calendars, postcards, greeting cards and posters have also featured his work. His extensive experience in the field, as well as being an accomplished naturalist, has earned him recognition as one of Canada's leading outdoor photographers.
Today Terry has returned "home" to the family farm in South Western Ontario where his new pursuits are of the feathered kind. Birds are now his main focus and he looks forward to the annual Spring Migration in search of rare warblers passing through the area each spring.
PRODUCTS & SERVICES
Image Licensing
Images are available for licensing for use in publication or websites. Please contact for rates based on use.
Calendars
Each year Terry produces a bird calendar usually available early fall. Contact to order.
Prints
Call or email for prices based on print size.
Club Presentations
Terry is available as a Guest Speaker. Please contact for rate and availability.
Photo Tours & Workshops
Terry is available as tour or workshop leader. Contact to discuss your needs.
Property Wildlife Inventory
If you are looking for a photo inventory or documentation on a specific property, Terry is available to get those shots you need. Call or email for more information.
All photos protected by copyright. ©